Roger Anderson, D.C.

Dr. Roger Anderson was born and raised in a small farming community called Benson, Minnesota. After a serious fall and injury, he presented to a local chiropractor who was the only doctor that could help him. After this experience, he was determined to become a doctor of chiropractic and help others the way he was helped.
After graduating from high school, he left the farm behind to pursue his dream. He traveled to Los Angeles to begin his education. He and his new wife Betty (high school sweetheart) left the familiarity of home to follow-through with his boyhood dream.
He began his chiropractic education at Cleveland Chiropractic College where he was fortunate to have several chiropractic pioneers as instructors. Following graduation, he moved to Ventura County to begin his career as a chiropractor.
Anderson Chiropractic has been part of the Ventura County community for over 45 years. Dr. Roger Anderson started practicing in Oxnard in 1967 and has maintained an active practice ever since. Over the years, Dr. Anderson has been involved in many aspects of the community including the Police Advisory Committee and the Hispanic Chamber of Commerce. He has sponsored several children soccer and baseball teams and is involved with many of the professional and amateur boxers from the Oxnard area. Dr. Anderson has been active in the chiropractic community as well, serving as the president of the Ventura County Chiropractic Society. He truly loves his profession and the people it has allowed him to help.
At Anderson Chiropractic offices,
you are treated with respect and the caring that comes with a chiropractic family.
Todd Anderson, D.C.
Dr. Todd Anderson is a second-generation chiropractor. He had the good fortune of growing up in a chiropractic family with all the health benefits that accompany a chiropractic lifestyle.
Dr. Anderson attended San Diego State University and Cleveland Chiropractic College. He has a bachelors degree in human anatomy and graduated magna cum laude from Cleveland Chiropractic College in 1991. Following his graduation, he passed the board examinations and returned to Ventura County where he began practicing with his father. During the course of his practice in Ventura County, he has taken advanced courses in the clinical management of whiplash and temporomandibular joint dysfunction through the Spine Research Institute of San Diego. He has also completed the courses required for diplomat status in chiropractic orthopedics through Southern California University of Health Sciences. He has completed numerous postgraduate courses in physical rehabilitation, advanced manual techniques, nutrition, MRI, and radiography. He is a certified industrial disability evaluator and a state appointed qualified medical evaluator. He is a member of the American Chiropractic Association and the California Chiropractic Association where he served on several statewide committees. He also served in the capacity of director in the California Chiropractic Association for six years. He served two terms as the president of the Ventura County Chiropractic Society. He also served on numerous positions in the Ventura County chiropractic Society over the years including secretary, first vice president and second vice president. He has been active in the chiropractic community and maintains an excellent reputation with the medical community where he receives numerous referrals.
Dr. Anderson practices in the colonia office. He has been helping patients in Oxnard for over 26 years. He treats families to Olympic medalists and professional athletes. All his patients received the proper attention and care they require to achieve the best outcome.
Dr. Todd Anderson has been married for 26 years. His wife was formally a schoolteacher. She went back to school to become a nurse and is now a practicing nurse at a local hospital. They have three children. Their eldest son attended UC San Diego where he played tennis on the men's team. He is currently attending Duke law school. His daughter is attending San Diego State University and is in the nursing program. His youngest son is attending high school here in Ventura County. Dr. Anderson enjoys numerous sports especially tennis. He has played several times in the national father-son hard court tournaments in San Diego with his sons. He also enjoys running and hiking with his family.

Alma Denise Arambula, D.C.
Dr. Denise Arambula was born and raised in a rural town in the outskirts of Fresno, CA. From a young age she realized that she had a calling to help people. It brought her great joy to know that a little effort could make a difference in people. Her senior year in high school she made a life altering decision when she opted to start a career in the healthcare field. In realizing this, she began her studies in the Biological Science at UC Merced. In 2011, she graduated from UC Merced with her BS in Human Biology. In 2012, she attended the school that would prepare her for her life long career, Palmer College of Chiropractic, West located in San Jose, CA. She graduated with her Doctor of Chiropractic degree in December of 2015. Since graduating, she decided to leave the hot, arid summers of the Central Valley and move out into the milder tempered weather and picturesque Ventura County.
In May 2017, she joined as an associate doctor at Anderson Chiropractic where she continues to learn the worker's compensation and personal injury systems. She truly enjoys the patients she treats and believes there is no greater profession that will better serve Ventura County.
Alyssa Sollenberger, D.C.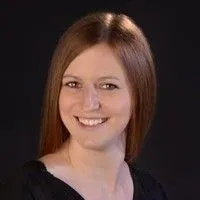 Dr. Alyssa Sollenberger was born and raised in a small town in Nebraska. An anatomy class in high school opened her eyes to the amazing human body and set her on the path to becoming a chiropractor. She attended York College in York, NE where she earned her Bachelors of Science in Biology along with playing soccer and being a part of the choir. From there she moved to Davenport, IA to attend Palmer College of Chiropractic, where chiropractic began. She graduated Summa Cum Laude with her Doctor of Chiropractic degree in October of 2011. Shortly after graduation, she moved to Marshall, MI where she practiced as an associate chiropractor in a satellite chiropractic clinic for 8 years. Ready for a new adventure she packed up all of her belongings and moved across the country in July 2019. She joined Anderson Chiropractic and Acupuncture in September of 2019 and has jumped right in using her education and experience to help improve the health of those in the community.
Dr. Sollenberger continues to be fascinated by the human body and enjoys learning more about how to help others achieve optimum health. In their free time, she and her husband are involved in their church, enjoy staying active and taking in all of the beauty California has to offer.
Jewon Han, LaC.
Jewon Han, L.Ac. is an acupuncturist serving Oxnard, California and the surrounding communities in Ventura County. Our acupuncturist and the rest of the friendly team at Oxnard Acupuncture are dedicated to acupuncture solutions to target your unique needs, whether you are suffering from back pain, neck pain, headaches, or even just plain old muscular tightness and tension. You may need pain relief after suffering an accident, experiencing an injury, or if you have a specific condition such as chronic back pain or a spinal condition; even if you just want to improve your overall health, our acupuncturist can help you achieve your wellness goals!
At your first visit to Oxnard Acupuncture, Jewon Han, L.Ac. will explain how acupuncture care works, and give you a full evaluation to see if acupuncture care is right for you. If there is a good fit, we can develop a plan of acupuncture care that is specific to your condition and health goals.